MAIN NUMBER
Office: 907-262-1770
Andrea Kircher
Cell: 907-690-6716
Email: Andrea.Kircher@Century21.com
Hello! I'm Andrea Kircher. I was born and raised in Soldotna, Alaska and plan on raising my family here too. I am so lucky to call myself a lifelong Alaskan and love to explore our beautiful state whenever possible! I have a wonderful husband, Andy, and an amazing son, Asher, who is 2. As well as a four legged fur daughter named Lily. We love being outdoors and going on adventures whether it's fishing year round, hiking, going to the beach for a walk, or riding our snow machines to the family's cabin in Caribou Hills. I got my real estate license in 2010 and moved to Century 21 in 2014. I enjoy helping friends, family, and new clients who become friends find their own piece of Alaska whether it's vacant land, their first home, or a dream home on the river. I have loved selling real estate for the last 7 years and I look forward to many more years in real estate in our community and hope to help more people achieve their real estate dreams.
Anna Johns, Associate Broker
Phone: 907-398-1617
Email: anna.johns@century21.com
Website: preferredalaskarealestate.com
Born and raised on the Kenai Peninsula, Anna and her husband raised four children here. She was in property management in Texas and Alaska for 38 years years and real estate sales for 24 years. In the Spring of 2013 Anna joined the Century 21 Freedom Realty team as their managing Broker. She looks forward to the growth and success of the new company and the technological expertise that Century 21 offers to help better serve her clients. She is the president of Habitat for Humanity of Central Peninsula and involved in lending a helping hand one home at a time. Anna was the REALTOR of the Year in 2008 and 2013 President of the Kenai Peninsula Association of REALTORS and is now serving our members and community as RPAC trustee for the Central Peninsula.

Annette Burcham
Phone: 907-394-0726
Email: annette.burcham@century21.com
Annette is a born and raised Alaskan and has lived on the Kenai Peninsula for 12 years. She lives in Sterling with her husband and their three children where they regularly enjoy all that Alaska has to offer, be it fishing, hiking, hunting, flying or camping. Annette joined C21 at the beginning of 2016 and makes it her goal to utilize every bit of her integrity, honestly, reliability, creativity and hard work ethic in each transaction. Please feel free to contact her for all of your real estate needs and remember, you can always catch a dream with Annette!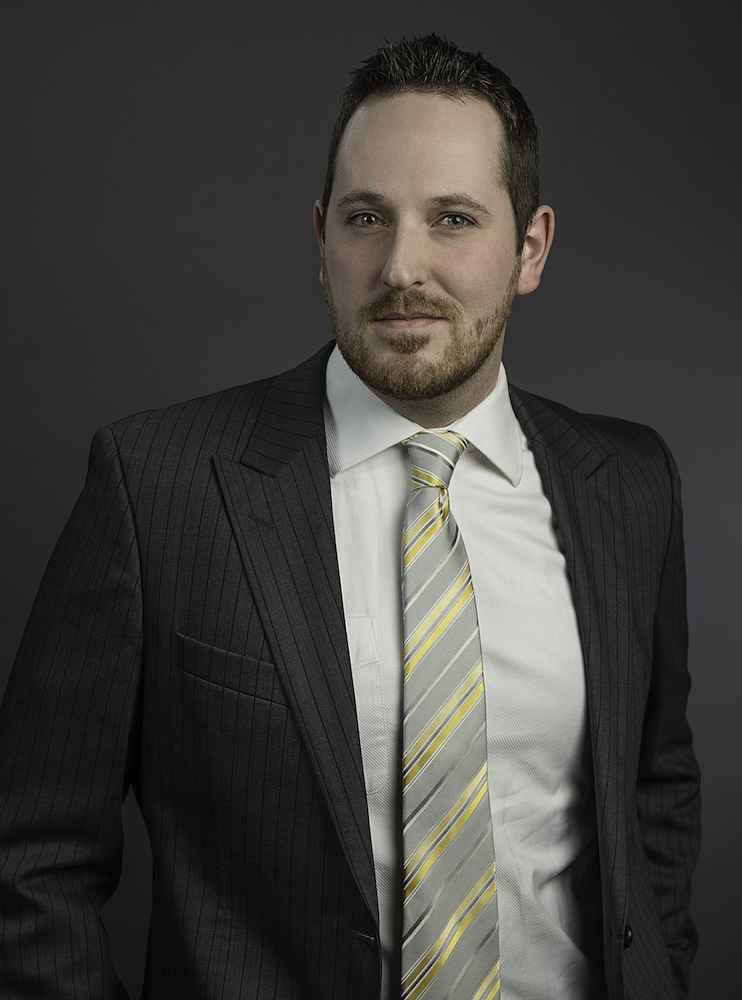 Brad Brown
Phone: 907-690-4663
Email: brad.brown@century21.com
Chris Van Slyke
Phone: 907-252-1011
Email: chrisv@century21.com
Chris is a Realtor and Buyer's Agent on Team Natalia. Having worked in business management, personal finance, and mostly recently, in consumer lending, Chris was inspired to make the move to a career in real estate. Working with a robust network of professionals stirred a passion to create lasting relationships with clients, while helping them achieve their individual goals. Chris is fueled by his desire to achieve the best results for his clients. Chris' primary focus is buyers in real estate transactions, but he also has experience handling challenges on both sides of a deal, including residential and commercial transactions. Outside of the office, Chris excels at building meaningful relationships with clients and business owners that produce a mutually beneficial business referral base for he and his partner, Natalia. On a personal level, Chris enjoys experiencing the Alaskan outdoors, including hiking, fishing, and even golf, with his wife and 2 young children. Give Chris a call today and let him help you make your Alaskan home buying dreams come true.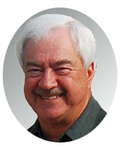 Dave Keating, CRS, CRB, GRI
Phone: 907-262-1770
Email: davidhkeating@gmail.com
Dave Keating is a long time Alaskan and a REALTOR® since 1973. As the former Owner/Broker of Freedom Realty, he has established the company as the all-time leader in central Peninsula real estate sales…. Being number one for 25 years. Dave is well versed in commercial and residential sales as well as land developer.
Dave has served as the local and State President of the Board of REALTORS® and as REALTOR® of the year in 1973, 1974, 1981 and 1998.

Esther Chambers, CRS, GRI
Phone: 907-398-1776
Email: Esther.Chambers@century21.com
Website: www.estherchambers.com
Living in Alaska was a "Dream come true" and through real estate I can help others with living their dream. I came to Alaska on vacation over 40 years ago and realized I need not leave because I was "home". Growing up in the Northwest gave me the appreciation I have for nature, mountains and lakes. My husband was in the Air Force in Fairbanks, where we first met. We raised our family in Anchorage and later moved to the Peninsula, where we spent most weekends and holidays.
My interest in real estate grew with the 1st property I bought in Alaska. I was licensed in 1989 and have held most every office in the Kenai Peninsula Association of REALTORS®. I am also a member of the Alaska Association of REALTORS® and the National Association of REALTORS®. I currently serve on the Board of the Soldotna Chamber of Commerce and the Kenai River Rotary Club.
The designations I hold are "CRS"- Certified Residential Specialist & "GRI"- Graduate of the REALTOR® Institute. I obtained my designations soon after my license as I am committed to the education and knowledge it brings me to better help my clients. I worked in the Insurance business, Accounting and Tax Preparation before real estate. Every transaction is different just as every client is an individual. Helping others through the complications of today's market, sales and listings, is what I love to do.
Keeping up with today's technology is a challenging and worthwhile endeavor which I also love. Technology is ever-changing just as the real estate market. The tools available to us now save time and are so much more convenient to everyone's benefit. It keeps me interested and challenged!
Travel helps to broaden my experience while providing interest in others, their cultures, and the networking opportunities it brings. It is also my favorite way to spend vacations with my family. Other interests include horses, reading, nature, animal photography & Alaska sightseeing. My love for Alaska never ends, it is where the Mountains meet the Sea and the most colorful sunrise or sunset anywhere. People & places hold my dreams and I want to help others find their dreams.
Jessica Taplin
Phone: 907-953-0907
Email: jessica.taplin@century21.com
Jessica was born and raised Alaskan and has years of real estate experience. Let her knowledge of the area work for your benefit!
Her commitment to exceptional customer service is shown by providing for her clients a comprehensive 'hands on'' and personal approach to each individuals real estate needs. Whether you are buying or selling, Jessica is here to make the process as easy as possible. Her focus on communication and dedication to understanding clients'' specific real estate needs are the hallmark of her business.

Each client receives individual and personal attention to their specific real estate needs: HONESTY, INTEGRITY, RESPECT, CLIENT FOCUSED, DETAILED ORIENTED, PROBLEM SOLVER, PROFESSIONALISM. Call Jessica with your specific real estate needs. She welcomes the opportunity to listen and learn how she can be of service and assist you in moving forward.

Jessica is ready to guide you through your next real estate transaction.

Jessica Young
Phone: 907-398-6987
Email: jessica.young@century21.com
Jessica Young was born and raised right here on the Kenai Peninsula. Jessica currently resides just outside of Soldotna with her husband, Cole, his two children, and their baby boy Carter. Jessica recently transferred to the local Century 21 office and looks forward to providing top notch service to our community and customers with honesty, integrity, and excellence. If you have a real estate question or need, give her a call at 907.598.2800.
COMING SOON: Jessica Young will be featured on HGTV's "LIVING ALASKA". Jessica and her clients are excited to share their experience finding the perfect Alaskan home! STAY TUNED!

John Joseph, CRS
Phone: 907-398-1280
Email: silverb@alaska.net
Website: alaska.net/~silverb/johnandjudy/
John has been with Century 21 Freedom Realty since 1998. That was the year he and Judy moved down from Anchorage. Previous to moving to the Kenai, John was an educator in Alaska, and Oregon. In addition to real estate John has been a fishing guide on the Kenai since 1989, and he and Judy operate the Silver Bullet B&B. John and Judy have two daughters and a son, along with four grandsons. Besides real estate and fishing John loves to travel, with frequent trips to New Zealand. Beside experience with residential properties, and vacant land, he is also knowledgeable concerning ownership of rental property. John would enjoy talking with you about real estate, fishing, or what is happening on the river.

Judy Joseph
Phone: 907-252-3074
Email: silverb@alaska.net
Website: alaska.net/~silverb/johnandjudy/
Judy moved to Alaska in 1984 and lived and worked in Anchorage for 14 years. She moved to Sterling in 1998 where she and her husband have a B & B and a Guide service on the Kenai River.
They both joined Freedom Realty that fall and really enjoyed helping our customers find that 'perfect' home. Let her help you in the important search for your piece of the Kenai Peninsula.

Kelly Griebel, CRS
Phone: 907-398-7293
Email: kellyg@century21.com
Website: kellyslistings.com
Kelly (Keating) Griebel was born & raised in the Soldotna area before there was even a hospital. She loves the Kenai Peninsula & plans to remain here among good friends & family. Kelly decided to follow in the footsteps of her father in 2001 and become a REALTOR.
Kelly has found her calling in Real Estate and enjoys serving on many Boards including our local & state Board of REALTORS & giving back to the community. Kelly is a FULL-TIME REALTOR making our area a better place to live. She is a constant top producer, both locally and in the C21 Regional Network!
Kevin Lauver, Associate Broker
Phone: 907-953-1601
Email: kevin@kevinlauver.com
Website: kenairiverrealty.com
As a 50-year resident, Kevin knows Alaska! After raising their four children in Anchorage, Kevin and his wife, Lani, moved to their home on the Kenai River in 2009. "Living on the Kenai Peninsula is a dream come true!" Working together with Lani, they have decades of experience with land development, construction, investment properties and commercial properties. Put their 27 years of marketing and sales experience to work for you!
OTHER AWARDS & RECOGNITION
National Association of Realtors

Melanny "Lani" Lauver
Phone: 907-227-3829
Email: llauver7@gmail.com
Website: kenairiverrealty.com
Since moving to Alaska from the Philippines in 1980, Lani has seen and been a part of the growth and development of Southcentral Alaska. After raising four kids with her husband, Kevin, she joined him at Century 21-Freedom Realty to put her years of experience to work. Together Kevin and Lani have developed land, built homes, and worked with investment properties. With the nationwide and worldwide connections of Century 21 and the experience of the Freedom Realty team, Lani and Kevin provide first class service with a hometown touch.
OTHER AWARDS & RECOGNITION
National Association of Realtors
Mallory Musgrove
Phone: 907-398-2568
Email: mallory.musgrove@century21.com
Mallory was born and raised in Soldotna, Alaska. She enjoys spending her free time traveling, exploring the outdoors & spending time with family and friends. Whether you're looking to buy, sell or rent she strives to exceed the expectations of her clients!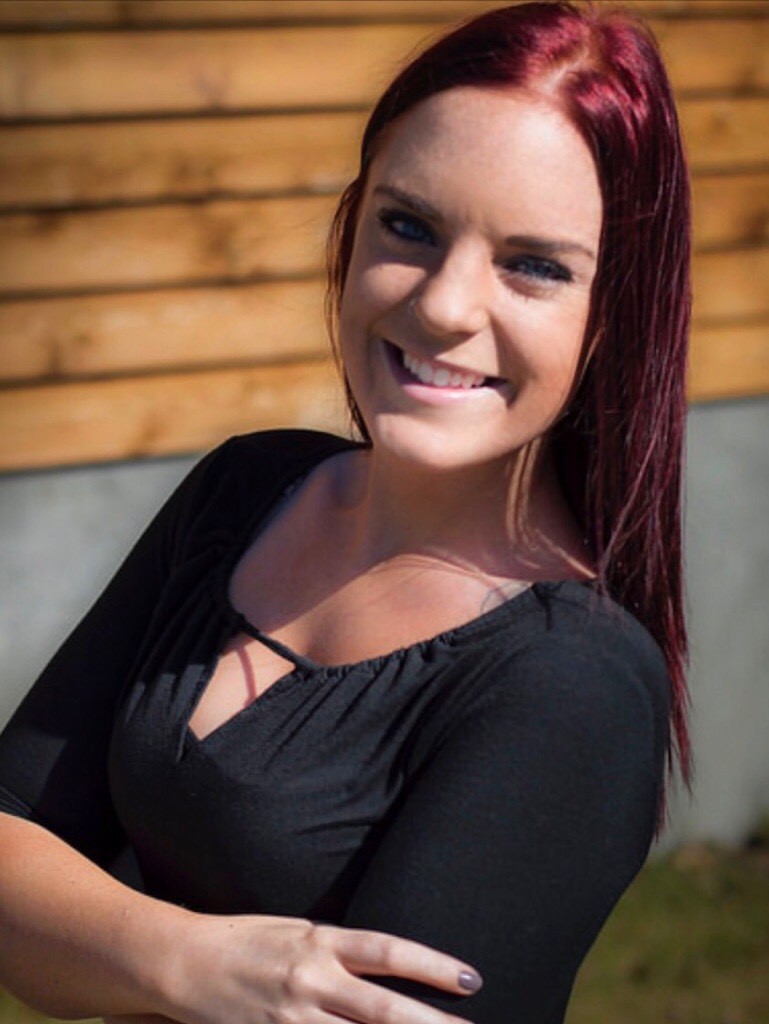 Morgan Musgrove
Phone: 907-398-2765
Email: morgan.musgrove@century21.com
Morgan Musgrove was born and raised in Soldotna, Alaska. She enjoys camping, fishing, and hiking during the beautiful Alaskan summer months. Morgan finds real estate to be an incredibly exciting career choice and is happy to assist clients in finding their dream home!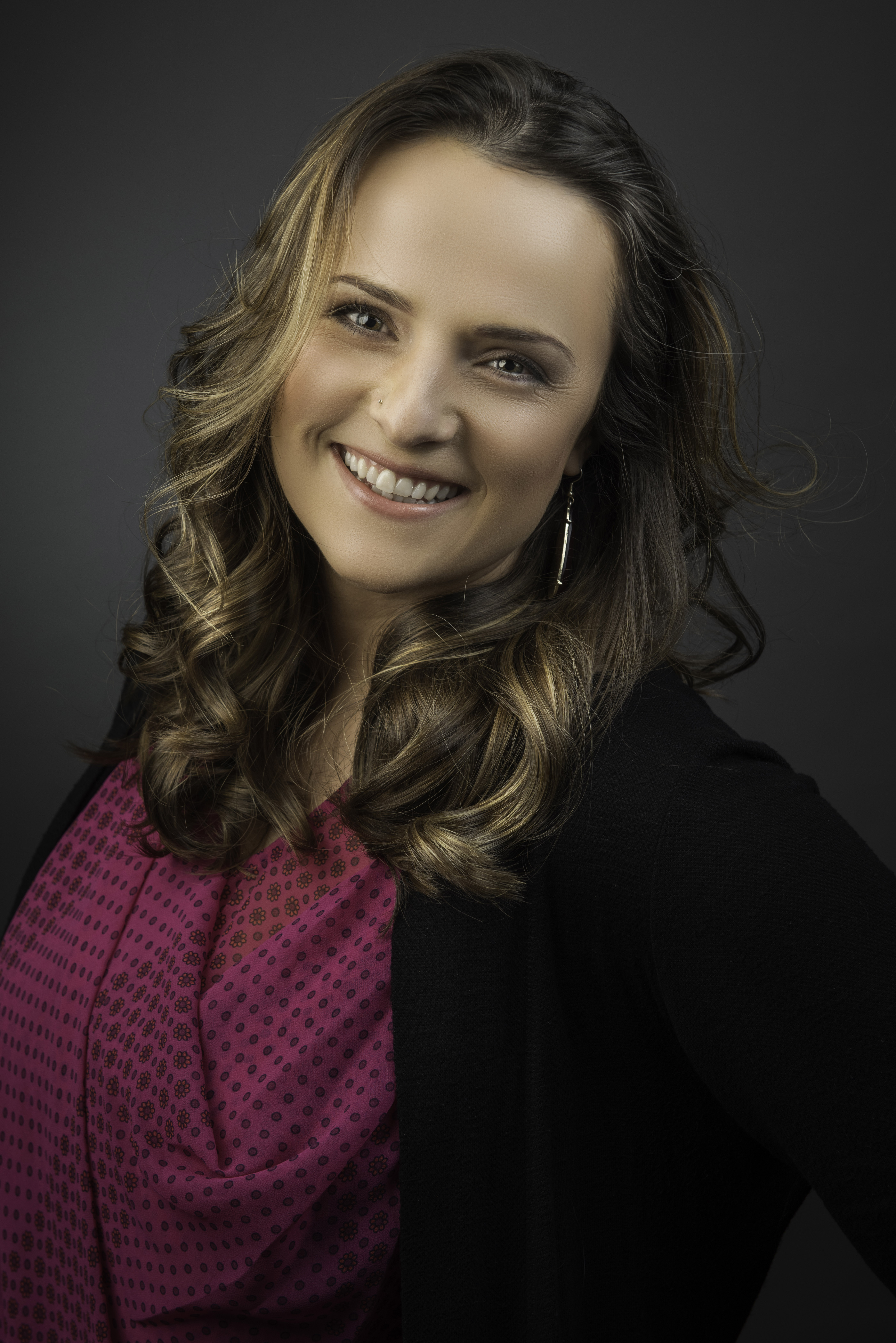 Natalia Aulenbacher, Associate Broker
Phone: 907-830-1069
Email: natalia@century21.com
Natalia moved to Alaska in 2000, chasing her dreams of climbing mountains and rowing rivers. She finished college at APU in Anchorage and worked on the Kenai Peninsula as a guide during the summer months. She was a fly-fishing guide in Cooper Landing on the Kenai River for 9 years. In the winter, she was intrigued by real estate and finding properties that cash flowed to purchase and manage them.
In 2012 she got her Real Estate License and joined Century 21 Realty Solutions Freedom Realty team. She does Commercial and Residential real estate and take pride in working with such a professional company.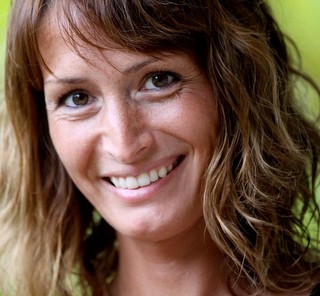 Randi Presley
Phone: 907-398-4917
Email: alaskanrealestate@gmail.com
Randi Presley was born and raised on Alaska's Kenai Peninsula, where she continues to reside. Randi received her Alaskan Realestate License in 2005 after selling her first home. Over the years she has been tasked as General Contractor for personal Real Estate investments that she & her husband have undertaken. Her extensive experience buying, building & selling her own properties have given her a deeper knowledge of the Real Estate process. Her clients appreciate her for being hard working, honest, and fair by offering them an outstanding level of care. Her quick, thorough, and timely communication is appreciated by colleagues & clients alike. Having great photography skills only adds to her desirability as a Listing Licensee. She believes that in todays digital world, great photo's sell homes! Arming clients with the knowledge & confidence of the current market allows her clients to make informed decisions. She will be with you each step of the way! Randi is very familiar with the area & the market and extremely ambitious about finding the right property for her clients. If you are thinking of buying or selling a home or property, give her a call! She will give you her time!
Shelby Lervig
Phone: 907-394-1011
Email: shelbysmith.lervig@gmail.com
Shelby Lervig was born and raised on the Kenai Peninsula. Her and her husband Eric have established a wonderful home life with their 2 sons here in Soldotna. On their time off from work they enjoy the Alaskan lifestyle, whether that be hiking, sport and commercial fishing, or enjoying a horseback ride with her family. Shelby got her real estate license in 2014 and has been a licensed buyers assistant for Team Kelly since 2015. Her commitment to the team and buyers goes above and beyond what you could ever hope for throughout a transaction. She enjoys getting to know the clients and looks forward to helping them find the right home for their family. Give Shelby a call to start your home buying process now!